Webinars
Online opportunities for inspiration and education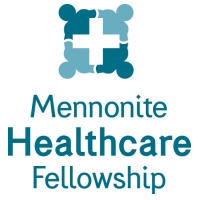 Mennonite Healthcare Fellowship presents webinars based on presentations made by speakers at MHF sponsored events.
Upcoming webinars are live-streamed free for up to 100 participants. Fill out the registration form below to receive your link to attend. When possible, satellite locations are identified where attendees can be part of a group viewing event, often with discussion following. 
Past webinars will be archived if possible and made available via links below.
Contributions are welcomed to continue to offer this webinar series free of charge. Use the buttons at the bottom of the page.
There are no upcoming webinars scheduled at this time. Watch this page for further announcements or subscribe to the monthly MHF Update for future announcements. 
Webinar Registration - Fill out form below
The Affordable Care Act under the Trump Administration - video above
The Affordable Care Act under the Trump Administration
Timothy Stoltzfus Jost, JD
Professor Emeritus, Washington and Lee University
Thursday, February 15, 2018 7-8 pm EST
Eastern Mennonite University
The Affordable Care Act resulted in a significant expansion of health care coverage to working-age Americans. What has happened-and is likely to happen-to this expansion, and to the people whom it helped, under the Trump Administration?
Tim Jost provides a description of recent suggested and enacted changes in healthcare legislation in the past year. Two persons responded from their perspectives as healthcare providers:
Cathy Rittenhouse, Associate Professor of Nursing at Eastern Mennonite University
David Moyer-Diener, emergency room physician in Harrisonburg
Download these additional resources:
About the presenter:
Timothy Stoltzfus Jost, J.D., is an Emeritus Professor at the Washington and Lee University School of Law. Jost is a member of the Institute of Medicine and a consumer liaison representative to the National Association of Insurance Commissioners. He is coauthor of a casebook, Health Law, used widely throughout the United States in teaching health law, and of a treatise and hornbook by the same name. He is also the author of Health Care at Risk: A Critique of the Consumer-Driven Movement; Health Care Coverage Determinations: An International Comparative Study; Disentitlement? The Threats Facing our Public Health Care Programs and a Rights-Based Response, and Readings in Comparative Health Law and Bioethics.
Jost is a contributing editor at Health Affairs and has been a frequent contributor to Health Affairs Blog. He has also written numerous articles and book chapters on health care regulation and comparative health law, including monographs on legal issues in health care reform for Georgetown's O'Neill Center, the Fresh Thinking Project, the National Academy of Social Insurance and National Academy of Public Administration, and the New America Foundation and Urban Institute.
This Regional Meeting in Harrisonburg was co-sponsored by the EMU Pre-Professional Health Society, EMU Students of Nursing, and Mennonite Healthcare Fellowship. Satellite locations were in the following additional locations: