MHF Annual Gathering 2017!
Creating Healing Environments

June 23-25, 2017
Laurelville Mennonite Church Center
Mt. Pleasant, Pennsylvania
Co-hosted with the Mennonite Chaplains Association
Report on Annual Gathering 2017
MHF focuses on Creating Healing Environments at Annual Gathering 2017
Nearly one hundred members of Mennonite Healthcare Fellowship (MHF) gathered at Laurelville Mennonite Church Center over the weekend of June 23-25, 2017 to explore the theme,  "Creating Healing Environments." Severe weather, including torrential downpours and tornado warnings, greeted the attendees at they arrived on Friday, but the weather grew steadily more pleasant as the weekend progressed.
The plenary sessions included meaningful worship experiences, energetic singing, and thought-provoking input by presenters Donna Minter, John Wenger, David Baker, Anthony Brown, and Katerina Friesen. Eight workshops were presented on Saturday afternoon on a variety of topics, with participants able to choose up to four options.
Attendees represented a broad diversity of ages including several families. Twelve children participated in a lively and fun children's program which met during the adult sessions. A large number of participants were attending their first MHF gathering. Long-time friendships were renewed and new friendships formed over social time, during meals, and between sessions. A highlight of the fellowship was the Saturday evening hymn sing and ice cream social.
For the first time, MHF tried live-streaming the plenary sessions on Facebook. Also created was a short video featuring a number of attendees making brief statements about how they create healing environments in their work. Videos can be viewed on Mennonite Healthcare Fellowship's Facebook page under the "Videos" tab.  
Prior to the Annual Gathering, the MHF Board of Directors met on Thursday evening and Friday morning to consider a number of business items, including discussion about future Annual Gatherings. The consensus of the directors was that an annual meeting is important for maintaining the momentum of the organization, and for providing maximum opportunities for members in various parts of the country to attend. Next year's Annual Gathering will be June 22-24, 2018, likely in Ohio. The exact location will be shared as soon as a contract with a facility is finalized.
This year's gathering was co-hosted by the Mennonite Chaplains Association (MCA), of which about a dozen members were present. At their meeting on Friday afternoon, members of MCA voted to disband the organization, citing the difficulty of maintaining a national organization. MCA members are encouraged to become members of MHF, and/or to participate in chaplain cluster meetings sponsored by Mennonite Health Services or denominational chaplain circles. The presence of the chaplains at MHF's Annual Gathering 2017 enriched the time together. Interim Executive Director Timothy Johnson expressed gratefulness for their attendance. He also expressed special thanks to J. Melvin Janzen, MCA President, for leading a time of centering prayer on Sunday morning before worship.
Annual Gathering 2017 Photo Gallery
Select a picture to start slide show.  
Further information on Annual Gathering 2017
Plenary Session Presentations
Friday evening, June 23 – Opening Plenary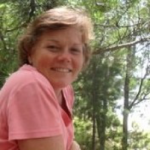 Engaging the Anabaptist Vision: Healing in the Way of Jesus
Donna Minter

Theologian Palmer Becker powerfully summarizes the Anabaptist Vision by challenging us to keep (1) Jesus as the center of our faith, (2) Community as the center of our life, and (3) Reconciliation as the center of our work. In this session we will examine and integrate Biblical scriptures to discover how to be trauma-informed, resilient-oriented, and restorative-focused faithful healthcare professionals practicing healing for reconciliation in and outside the church.
Saturday morning, June 24
Healing Spaces within 21st Century Healthcare Systems
John Wenger

From Primary Care to Administrative leadership, Dr. John Wenger will be sharing insights into how we can identify and encourage healing spaces in a complex and often dysfunctional health care system. There is a wondrous mystery to healing! Learning to better recognize the essential elements needed to facilitate healing, both within our thoughts and attitudes as well as physical structures and surroundings, is very much needed amongst health care workers in all disciplines. The more we collectively identify what health and healing is, the more effective our care delivery can be.
Saturday evening, June 24
Healing in the Third Age
David Baker

Using Erick Erickson's personality theory and a Christian lens, Dr. David Baker will explore the challenges and opportunities of last stage of life. In particular, he will discuss creating space for healing in the post-65 era of life by owning one's life choices and history, fully engaging health and life, and facing mortality and death.
Sunday morning, June 25 
Healing through Sharing Song and Story
Tony Brown
This experiential presentation will utilize songs and stories of peace, hope and justice with intent to create transformation, demonstrating the healing power of music.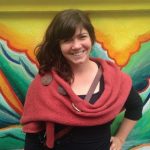 Leaves for the Healing of the Nations: Addressing the Spiritual Roots of the Climate Crisis
Katerina Friesen

Climate change represents a fundamental spiritual problem, a breakdown of human relationships with the rest of creation and with God. In response to this planetary health crisis, how might our communities of work and worship as Anabaptist Christians contribute to the healing of the nations, one neighborhood at a time?
Workshop Sessions
You can find full descriptions of the sessions on the Workshop Sessions page.
Introduction to Strategies for Trauma Awareness and Resilience (STAR) – Donna Minter
Repairing the Breach: Churches as Sites of Environmental Healing and Food System Change – Katerina Friesen
One Disease: Redox Imbalance as the Root Cause of Chronic Disease – Michael Sherer
Restoring Trauma-Informed Care: Keeping Ourselves Accountable with Cultural Humility and Social Consciousness – Aaron Erb
Training in the Healing Professions – Randy Longenecker, Shari Leidig Holland, and panel
Aging: A time for family conversations—and healing – Marlene and Gerald Kaufman
Healing Conversations around Contentious Subjects – Kenton Derstine
Mobilization for Service Reports – Grant Recipients
2017 Annual Gathering Schedule
Following is a schedule of events for the Annual Gathering 2017, June 23-25, 2017, at the in Laurelville Mennonite Church Center in Mt. Pleasant, Pennsylvania. We also have an "easy to print" PDF version of the Annual Gathering Schedule.


| | |
| --- | --- |
| Friday, June 23 | |
| 2:00 p.m. - 5:00 p.m. | Mennonite Chaplains Association Meeting |
| 3:00 p.m. | General Registration opens |
| 5:15 p.m. | Supper |
| 7:00 p.m. | Worship/Plenary Session - "Engaging the Anabaptist Vision: Healing in the Way of Jesus" –Donna Minter |
| 8:30 p.m. | Snacks and Fellowship |
| | Music by Brad Yoder |
| Saturday, June 24 | |
| 7:15 a.m. | Breakfast |
| 8:30 a.m. | Worship/Plenary session - "Healing Spaces within 21st Century Healthcare Systems" –John Wenger |
| 10:30 a.m. | Workshop Session 1 |
| 12:00 noon | Lunch |
| 1:00 p.m. | Workshop Session 2 |
| 2:15 p.m. | Workshop Session 3 |
| 3:30 p.m. | Workshop Session 4 |
| 4:45 p.m. | Free time for recreation/networking |
| 5:15 p.m. | Dinner |
| 7:00 p.m. | Worship/Plenary Session - "Healing in the Third Age" –David Baker |
| 8:30 p.m. | Hymn Sing, followed by ice cream social |
| Sunday, June 25 | |
| 7:15 a.m. | Breakfast |
| 8:15-8:45 a.m. | Centering Prayer - led by J. Melvin Janzen |
| 9:00 a.m. | Experiencing Healing - "Healing through Sharing Song and Story" –Anthony Brown |
| 10:30 a.m. | Worship/Concluding Plenary Session - "Leaves for the Healing of the Nations: Addressing the Spiritual Roots of the Climate Crisis" –Katerina Friesen |
| 12:00 noon | Lunch |
| 12:00 noon | Room Checkout |
More information
Essay Scholarship
Students, residents, and other professionals in training were encouraged to submit an essay (under 2,000 words) on the theme "Creating Healing Environments" from their respective perspectives and experiences. Awards and publication were given to the following persons: