2017 Annual Gathering - Presenter Biographies
June 23-25 in Mt. Pleasant, Pennsylvania
Presenter Biographies
Annual Gathering 2017
Creating Healing Environments
June 23-25, 2017
Laurelville Mennonite Church Center
Mt. Pleasant, Pennsylvania 
Presenters at Annual Gathering 2017
A diversity of perspectives will develop our weekend theme through plenary and workshop sessions. Following is an introduction of program contributors.
Donna Minter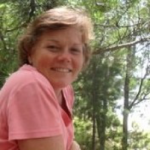 Donna L. Minter, PhD is a licensed psychologist in MN and WI with 20 years of experience practicing neuropsychology, clinical psychology in hospital and outpatient clinics and forensic psychology in the juvenile and adult justice systems.  For 15 years, Donna has conducted court-ordered competency to stand trial and criminal responsibility evaluations.  Since 2010, she has been the Executive Director of the Minnesota Peacebuilding Leadership Institute and a Certified STAR (Strategies for Trauma Awareness and Resilience) Trainer with national and international experience.  Donna is an active member of Faith Mennonite Church in Minneapolis, MN.  
John Wenger
Dr. John Wenger, DO, is currently a family physician with Sentara Integrative Medicine in Harrisonburg, VA. He also serves as Medical Director for the Primary Care Division of Sentara RMH. John is board certified in family medicine and completed a two-year fellowship in Integrative Medicine through the University of Arizona.
David Baker
The Reverend Dr. David C. Baker, PhD, is an ordained minister of the Evangelical Lutheran Church in America with nearly 40 years of experience providing direct care and clinical pastoral education in congregations, long-term care facilities, and hospitals. He is a Board Certified Clinical Chaplain with the Association of Professional Chaplains and a Diplomate in Clinical Supervision with the College of Pastoral Supervision and Psychotherapy. Dr. Baker has taught at the undergraduate and graduate university levels and has conducted and published research about pastoral care with clergy families and older adults.
Katerina Friesen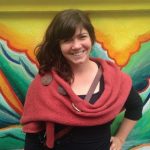 Katerina Friesen is a pastor, gardener, and community builder who lives in Elkhart, IN, where she recently graduated from Anabaptist Mennonite Biblical Seminary with an M.Div. in Theology and Peace Studies. Her interests and writing revolve around climate change, agriculture, theology, and Indigenous justice. She enjoys hiking in the Sierra Nevada Mountains near her hometown of Mariposa, California.
Shari Leidig Holland
Shari Leidig Holland, M.A. is a Licensed Professional Counselor who has worked in both mental health and psychotherapy and family medicine teaching in greater Pittsburgh for more than 30 years. She is currently the Behavioral Science faculty for University of Pittsburgh Medical Center Family Medicine Program—McKeesport.
Randy Longenecker
Randall Longenecker, MD, is Professor of Family Medicine and Assistant Dean for Rural and Underserved Programs at the Ohio University Heritage College of Osteopathic Medicine, in Athens, Ohio. He is also Executive Director of The RTT Collaborative, a non-profit devoted to sustaining health professions education in rural places, and associate project director for Rural PREP (collaborative for Rural Primary care Research, Education, and Practice), a 5 year cooperative agreement with HRSA to grow and enhance a community of practice in rural primary care health professions education research and practice.
Jason Spicher
Jason Spicher grew up in Lancaster, Pennsylvania, studied biology at Eastern Mennonite University and graduated in 2015. He then spent a year in Alamosa, Colorado where he worked in a small public health department through Mennonite Voluntary Service. This past year, he deferred enrollment in medical school to work with the Penn State College of Medicine to develop an innovative medical school curriculum that replaces the first two years of didactic lecture with clinical exposure to drive contextual, inquiry-based learning. In July, he will begin training as a medical student in that program based in State College, Pennsylvania. In his free time, Jason enjoys a variety of hobbies including gardening, baking, running, biking, roasting coffee, and playing the banjo.
Michael Sherer
Michael Sherer, Executive Director of IT and Innovation at Goshen College (BA English/Music, Goshen College, MA Theology, AMBS) has served in IT Leadership for 27 years at the University of Notre Dame and Goshen College. He brings a passion for interdisciplinary problem solving and systems thinking to vocational and avocational pursuits, which has increasingly shifted to extensive primary medical research into the biochemistry of health and disease and redox imbalance as the root cause of chronic disease.
Aaron Erb
Aaron Erb, MA, facilitates restorative justice dialogues as a Victim Offender Dialogue Specialist at the Center for Victims in Pittsburgh, PA. He has worked previously in Myanmar supporting national civil society change agents and with international peacebuilders at the Summer Peacebuilding Institute in Virginia. Aaron has an M.A. in Conflict Transformation and continues to draw on his Mennonite faith as an inspiration for his work. Aaron is looking forward to getting married in September 2017 and thinks the best is yet to come.
Marlene and Gerald Kaufman
Gerald and Marlene Kaufman are retired family and individual counselors, both with Masters degrees in Social Work.  They are the parents of 4 children and 11 grandchildren.  They have authored several books:  Necessary Conversation between families and parents, 2017 (2nd edition); Necessary Conversations between adult children and their aging parents, 2013; Monday Marriage, 2005, Freedom Fences, 1999.
Kenton Derstine
Kenton T. Derstine, DMin, is Associate Professor of Supervised Ministry and Dir. of Clinical Pastoral Education at Eastern Mennonite Seminary. Kenton has served his current role at EMS after serving for seven years as CPE Program Manager at St. Vincent Hospitals, Indianapolis. Kenton also serves as an Associate Faculty member of the Bowen Center for the Study of the Family. Kenton is married to Rhoda and together they are the parents of three adult children and two grandchildren. Kenton has been a beekeeper since a teenager.