What's happening at MHF?
Read the latest blog posts below!
          Mennonite Health Journal, Vol. 19, No. 11, June 8, 2018    Student Elective Term (SET) Report   PDF By Louise Babikow February 10 - March 28, 2018 in Roatán, HondurasEvery chain of events starts with a push, a catalyst. Traveling to Mennonite World...
read more
It's Happening!
Annual Gathering 2018

Annual Gathering 2018
June 22-24, 2018
Bluffton University
1 University Drive
Bluffton, OH 45817
Latest news: Annual Gathering 2018 page or Facebook.
I am MHF!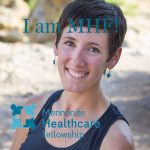 Why are you part of MHF? Submit your photo on the I am MHF page, or through this special Facebook link. 
Use the following hashtags on Facebook or Twitter: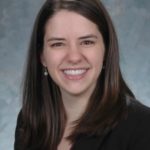 The clinical aspects of this [SET in El Salvador] were a highlight of medical school, without a doubt. But what I appreciated most was the opportunity to improve my Spanish so that I can communicate better with my patients who are Spanish-speakers and to become more culturally sensitive. My understanding of global health…has a greater depth and a firmer foundation thanks to this experience.
Elizabeth Nafziger, MD